Morning Snip:
Squanderosa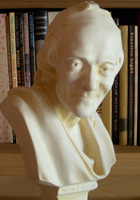 You can call it "self-confident," if you like, but we have no words for the 1959 Cadillac Eldorado, designed by Chuck Jordan. We never have. Mr Jordan died last week at the age of 83. (NYT)
That Mr. Jordan, once called "the last of the Great Design Dinosaurs," could sense trends was suggested by the 1959 Eldorado. Jack Telnack, who was Mr. Jordan's design counterpart at Ford, told Automotive News in 1992 that that car showed a pitch-perfect feel for the self-confident America of the 1950s.
"We had the resources and the wherewithal in this country to do anything we wanted," Mr. Telnack said. "We dressed that way, we ate that way, we drove cars that way, we just lived that way, and I think that car was a real statement of where we were in our culture at that time."
And just look what we did with it.